CLIENT SPOTLIGHT
Designer Kitchens by JD Homes
There is nothing more timeless or beautiful than granite countertops and handcrafted cabinetry. If you want to remodel your kitchen or if you are building a new home and want only the best and most affordable granite and kitchen cabinets that Eastern Ohio has to offer, then look no further than Designer Kitchens. We have been a top provider of premium kitchen cabinets and bathroom cabinets. Our quality cabinets are made with impeccable craftsmanship and creative designs, to give a stylish flair that is unmatched.
Customers can expect handcrafted cabinets, quality granite, excellent customer service and great prices at Designer Kitchens. There are other cabinet and granite companies in Eastern Ohio, but none that will offer the same superb products and great prices you will get when you come to Designer Kitchens. Our products are some of the most affordable in the area and quality is never sacrificed. We offer an array of styles that will suit the preferences and tastes of all customers. You can turn your home into a showcase with the custom options that are available. Browse our website for further information, or visit our showroom at 514 Main St., Wintersville, OH 43953 to see even more of the various designs and styles of cabinetry and granite that are available.
CLIENT WELCOME

North Shore Tavern
Jealous of the great ballpark restaurants and bars of other cities, owner Mike S. decided to make a new place for Pirates fans to get an affordable great meal, and drinks on the North Shore. Whether your going to the game, or just having dinner and drinks, you will enjoy the casual atmosphere of the North Shore Tavern.
NEWS & EVENTS
The Greater Moundsville CVB at the DLC Home & Garden Show –

March

6-15th 
The 39th Annual Duquesne Light Company Pittsburgh Home & Garden Show is taking place March 6th through March 15th at the Pittsburgh Convention Center in Downtown Pittsburgh. Visit pghhome.com for times and ticket information. Stop by Booth #3009 this weekend and visit our client, the Greater Moundsville CVB and try out their VR display.
Jefferson County Humane Society Dueling Pianos –

March

13th
Get ready for a high energy, entertaining, comedy routine, piano concert, sing-along, audience interaction event!! The night is very similar to dueling piano bars in major cities. Tickets are on sale now and are $35 which includes a light buffet.
JCHS has worked very hard to establish programs that provide necessary care for pets whose owners can no longer care for them and for the homeless, stray/lost, neglected, abandoned and abused animals that come to the shelter.
The Dueling Pianos event will be held on March 13th at 7 pm, at the St. Florian Hall in Wintersville. Tickets and sponsorships are on sale now and include a light buffet and loads of FUN. There is a cash bar, raffles and more. Sorry kids, this one is for adults 21 and older.
Purchase your tickets at Jefferson County Humane Society, Jefferson County Humane Society Clinic, Hauser's Furniture or Neo Hair. This event funds numerous programs for our nonprofit organization throughout the whole year. We depend on dedicated supporters like you. 
We are growing, changing and fulfilling our community's needs. With the support of community, we have had an amazingly successful 2019 with approximately 1200 adoptions.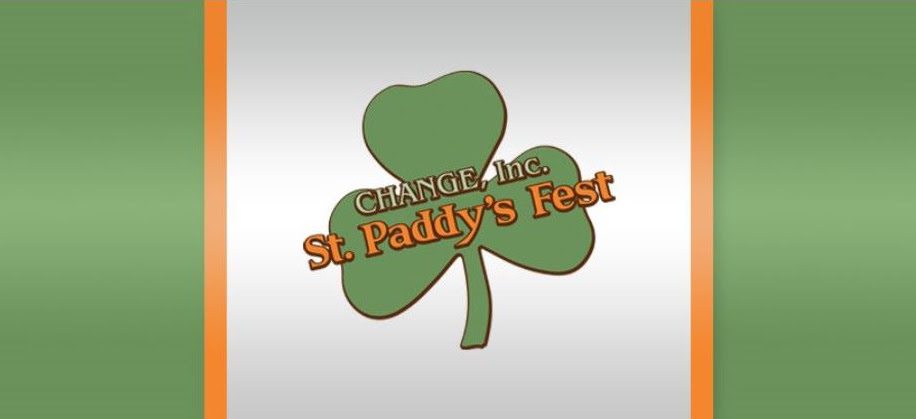 Change, Inc. Annual St. Paddy's Day Fest –

March

13th
Our 16th Annual St. Paddy's Fest will be held on Friday, March 13, 2020 at The Harv, Mountaineer Casino, Racetrack & Resort!
Doors open at 5:30pm with the festivities starting at 6:00pm! Tickets are $50/person and include food, fun, and entertainment!
Our featured band will be 7% Superstar with our returning champs of entertainment, DJ Jonathan Mihellis of Finest Events, and Macdonald Pipe Band of Pittsburgh.
Be sure to use the Hashtag #ChangeIncStP2K20. We hope to see you there!
BLOG
Marketing, Music & Memories
Maroon 5 has a song that is a pretty big hit right now named "Memories." The main refrain of the song sings, "Here's to the ones that we got, cheers to the wish you were here, but you're not, 'cause the drinks bring back all the memories of everything we've been through. Toast to the ones here today, toast to the ones that we lost on the way, 'cause the drinks bring back all the memories and the memories bring back, memories bring back you!" Within any marketing and advertising campaign you essentially want to do what the song is trying to get across with its message. You want to create memories and messages that resonate with people and bring them back to your brand.
Advertisement