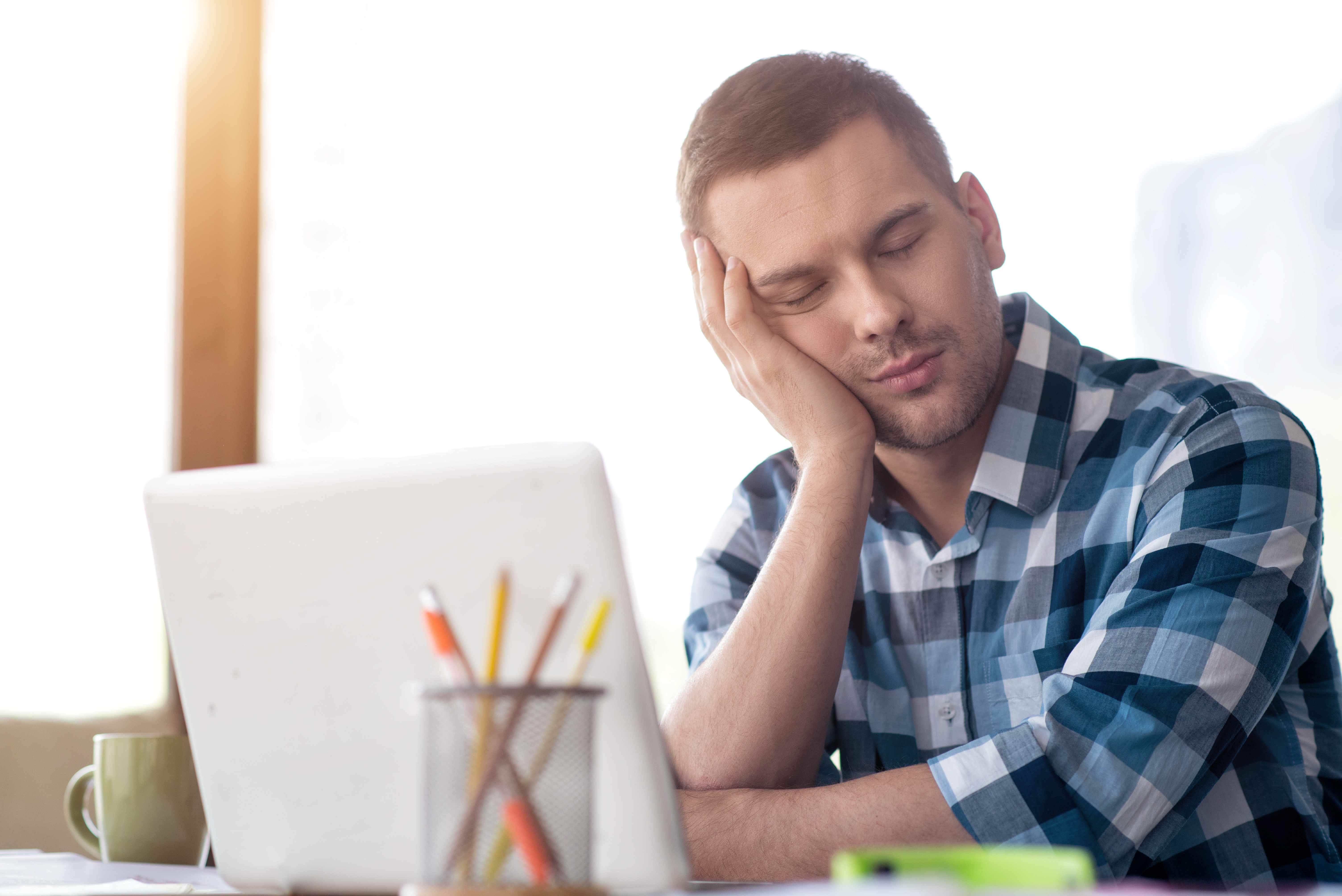 It's after lunch, and you've just returned to your desk. You're staring at your computer screen with zero motivation to actually do any work. A little office siesta sounds glorious, but that is unlikely to happen. You try to finish the day's work, but you spend more time staring into space than you do working.
The workday slump is a regular occurrence for many people. Some days are full of endless enthusiasm, creative ideas, and productivity. Other days you feel stuck, drained. It happens to the best of us.
How can you keep yourself motivated to tackle the rest of the day's to-dos? There are many secrets to beating the workday slump, but the most obvious is to develop healthier daily habits.
Here are 3 healthy ways you can beat the workday slump:
1. Get Your Blood Pumping
Your midday energy deficiency could be a lack of regular exercise. Exercise boosts your energy levels by increasing and strengthening your body's circulation to bring oxygen and nutrient-rich blood to the furthest regions of your body.
Implementing exercise into your daily schedule is a surefire way to boost your energy levels. There's no need to plan for two-hour workout sessions. Daily workouts can be as simple as light aerobic or anaerobic exercises for 15-20 minutes. Just get your blood pumping.
Don't have time to go to the gym? Take a few minutes to stretch out at your desk. If you're in need of a break, go for a walk outside or, instead of emailing your co-worker a question, get up and go ask them. It'll give you a chance to stretch your legs.
2. Fuel Your Energy
Imagine the increased heat of a bondfire after you pour some gasoline on it. Food is the gas your body needs to create and fuel energy in your body. Better food equals better fuel.
Different foods have different effects on the body. Greasy foods make you bloated, sluggish, and aren't good for you. Sugary foods give you an energy boost but only for a short period of time. You want to fill your stomach with foods that make you feel great and keep you going.
Protein, fiber, and carbohydrate-rich foods are the nutrients your body needs to create energy. Foods like bananas, almonds, air-popped popcorn, peanut butter, and more are high in these essential nutrients and can be implemented in any meal.
They also make for a great snack. Keep a jar of almonds or peanut butter in your desk drawer for an afternoon pick-me-up or pack a banana with your lunch to give you an added kick of afternoon energy.
An additional nugget of wisdom—avoid overeating at lunchtime. Eating too fast or a large lunch has the same effect as eating greasy foods. Instead, pace yourself and keep your lunches light.
3. Drink More Water
Do you find yourself getting tired as the workday goes on? You could be dehydrated. According to the Mayo Clinic, being tired is a symptom of dehydration but can be cured by filling up your water bottle.
How much water should you drink in a day? An easy way to remember is the '8 by 8' rule. Drink approximately eight 8-ounce glasses of water a day and you're sure to ward off the exhausting side effect of dehydration.
Instead of leaving the house with your thermos or energy drink, fill up a water bottle. Avoid drinking sugary soft drinks during work hours. The sugar high these drinks produce only lasts for about 20 minutes before they send you crashing.
The midday slump is a miserable aspect of life that you can overcome and it all starts by taking care of yourself. Make these simple yet effective changes to your daily routine and you won't be sorry. When you push yourself to be healthy, you'll sense your energy levels rising and realize you can make it through the day with ease.