I've adopted Pittsburgh's North Side as my second home over the past year since EM-Media opened up its James Street office. One of the things I love most about our neighborhood is its eclectic style, and one of the biggest contributors to that style is the annual Deutschtown Music Festival, which will take place this year July 13-14.
This will be the sixth annual Deutschtown Music Festival. If you're a fan of music at all, there's something for you next weekend. More than 350 bands will be performing at 30+ venues all around the North Side.
Maura and Andy, our team members who work out of the James Street office, will be volunteering during the music festival as part of our goal to give back to our neighborhood. The team will also be filming parts of the festival and its surrounding activities.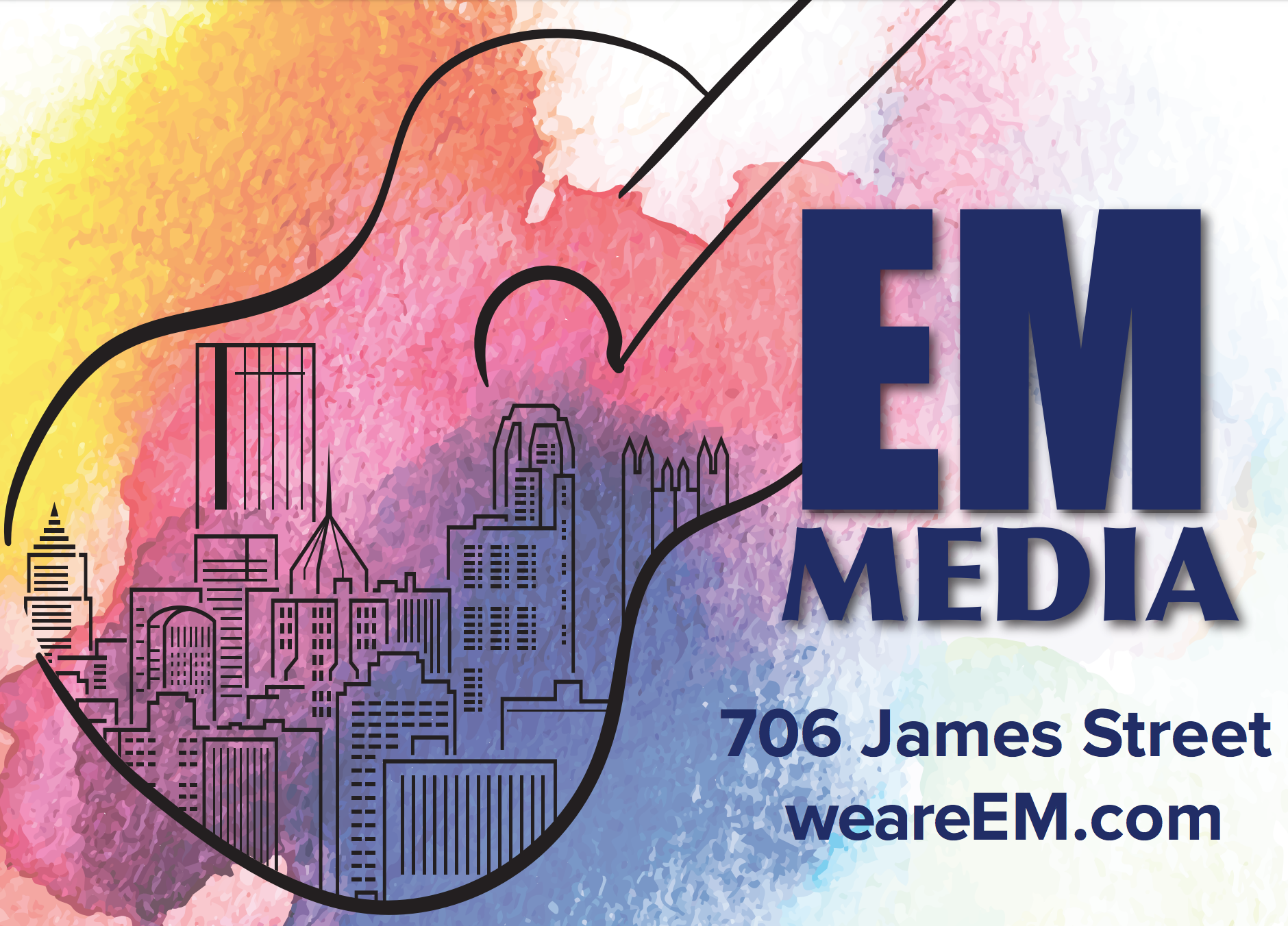 The festival will be a great way to bring the North Side community together at such a tumultuous time in the city of Pittsburgh and throughout the world. The weekend will be a time to enjoy each others' company and celebrate what we have in common rather than focusing on what divides us. Not to mention, many people will come to the North Side next weekend who haven't been in a year or more, and they will see the improvements in our neck of the woods.
More progress has been made developmentally in one year in Deutschtown than in decades prior. The transformation has truly been amazing with much more to come!
I attended the festival last year but didn't venture far. This year I plan on walking it all, and I mean the entire North Side. There are so many excellent venues with every style of music imaginable. The James St. Tavern will reopen for this weekend, for all you wondering what it will be soon. Great food, great drink, plenty for everyone!
Stop by and see us at 706 James. Someone will always be here to show you our place and offer good company!
Best, 
Jim