Imagine yourself in the shoes of a video producer at a marketing and advertising agency. What would a day in the life be like? What kind of videos would you manufacture? Is shooting video all it takes to be a producer? Not in the slightest! Here at Em-Media, we want to give you an inside look at what it takes to create video masterpieces. What better way than to have our very own video producer share his story? Take it away, Gabe!
– Jim
---
Hello everyone! As Jim mentioned, my name is Gabe Ofca. I am the video producer here at Em-Media and I would love to share with you my experience in the field!
Creating outstanding video is no easy task but requires dedication and flexibility to meet clients' needs and desires. I have the opportunity to work with a variety of clients, and with variety comes many different types of projects and styles. Many of my projects include public service announcements, promotional Web videos to be used on websites and social media, and shooting commercials like this one for Dlesk Kitchen & Floors.
A typical workday varies between writing scripts, filming video for clients, editing footage and sound as well as revising videos based on client feedback. Modifying video entails having knowledge and experience in computer editing software. I use Adobe Creative Suite, a video editing software with a vast number of programs, to tweak and enhance video and sound. Programs like Adobe After Effects allow me to create advanced animations, 3D camera tracking and other visual effects in video. Using Adobe Audience, I can mix music, sound effects, and voice-overs into radio adds.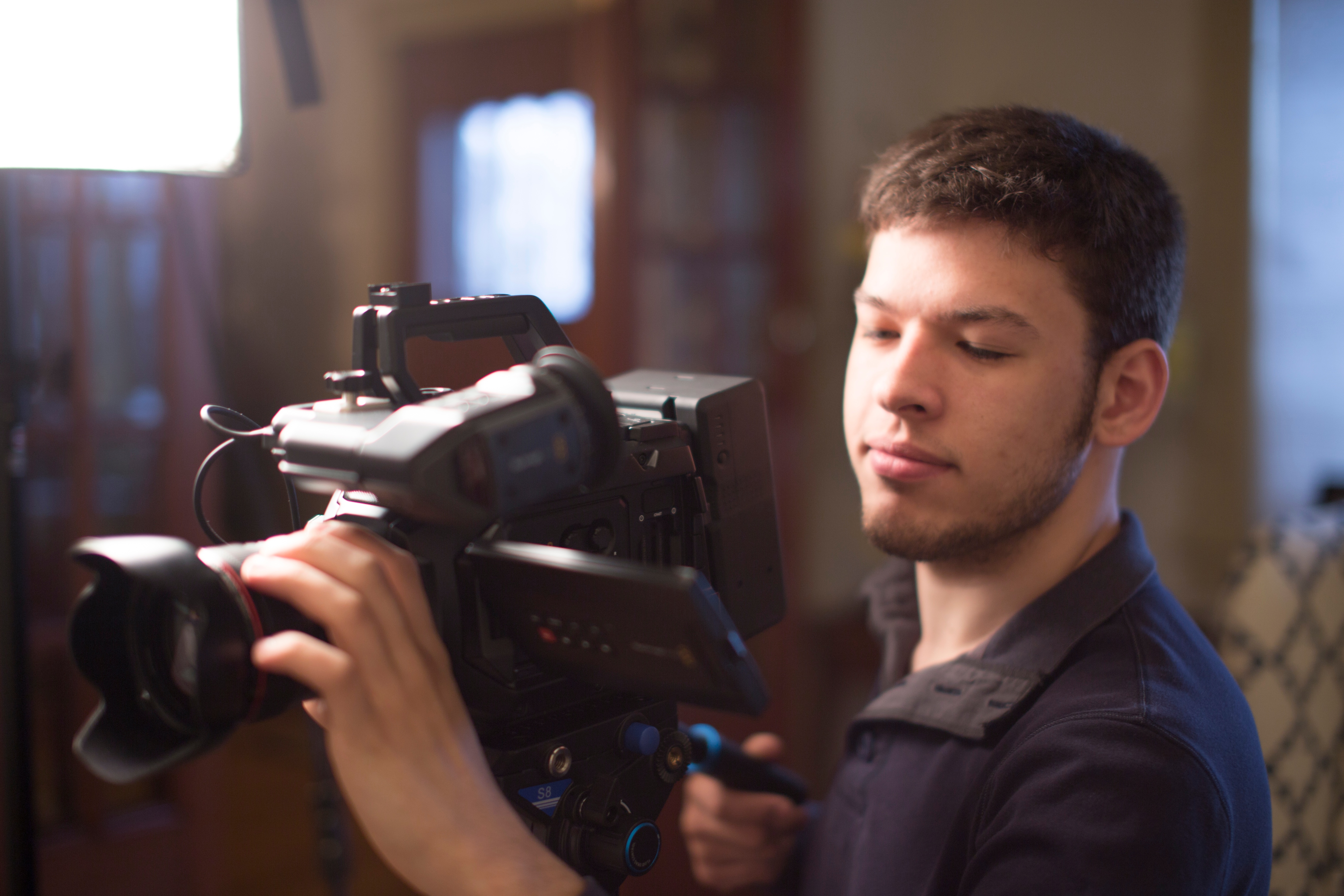 The technology for producing video is constantly evolving. It is one of the many reasons that makes this job so interesting! I love the science behind cameras and understanding what each function does. The knowledge of composition and the arrangement of visual elements is key in video creation.
My advice for anyone looking into a video production career is to practice and become comfortable with your equipment. Learn to expand and be creative with a client's ideas. Gather from and be inspired by others' work. What's more, it is important to keep in mind the audience while conducting a project. Knowing who is watching allows you to focus on creating content designed specifically for your viewers.
I am proud of the work that I do. Being able to work with like-minded individuals is my favorite part of being a producer.
---
Don't let fear keep you from enhancing your skills. Gabe's experience and creative efforts have brought great success! Em-Media is proud to announce it's video, "Steubenville Pride", has recently won a Telly Award for a viral online video! Learn more about the award and see the beauty of historical Steubenville!
{{cta('eb4f84e0-ef5f-4211-8522-22c5f8daa364')}}