Today's business world is constantly evolving with the growth of new technology, changing how we market and advertise our companies. Nowadays, it's rare for any business to thrive without utilizing social media and websites for marketing and advertising purposes. With the escalating popularity of the digital sphere upon us, it's essential for businesses to initiate digital content to drive them to success. Many businesses are looking for experts to write their content for them, producing thousands of jobs and even fields of study solely on the matter.
Maybe you're fascinated by the subject, or perhaps you're considering a career in digital content creation? Either way, I'd like to provide you with some keen insights into the field by having our very own digital content specialist share her story. She is a vital member of our team and she's great at what she does, if I do say so myself. Take it away, Renee!
– Jim
---
Thanks, Jim!
Hello everyone! As Jim mentioned, my name is Renee Contumelio and I'm the digital content and public relations strategist here at EM-Media. I'm honored by the opportunity to share my experiences with you as we dive into the digital realm!
Generating content go hand in hand. As a professional writer, I produce content from both long to short copy, from research to recaps, from news articles to press releases to Facebook posts. When you think about it, writing really is a dying craft. Think about texting, Twitter and other small doses of communication which no longer hold to the traditional rules and elements in the artistry of writing.
At Em-Media, I primarily build websites — which definitely includes a lot of verbiage. I love working directly with clients, and I try to shape their websites around their content to best reflect their business' image.
During a typical workday, there's always some element of surprise that comes my way. Maybe a colleague needs something proofread or a client will reach out because they need a site revision. Whatever it is, I'm happy to help others — even if it's as simple as answering, "Should this be capitalized?"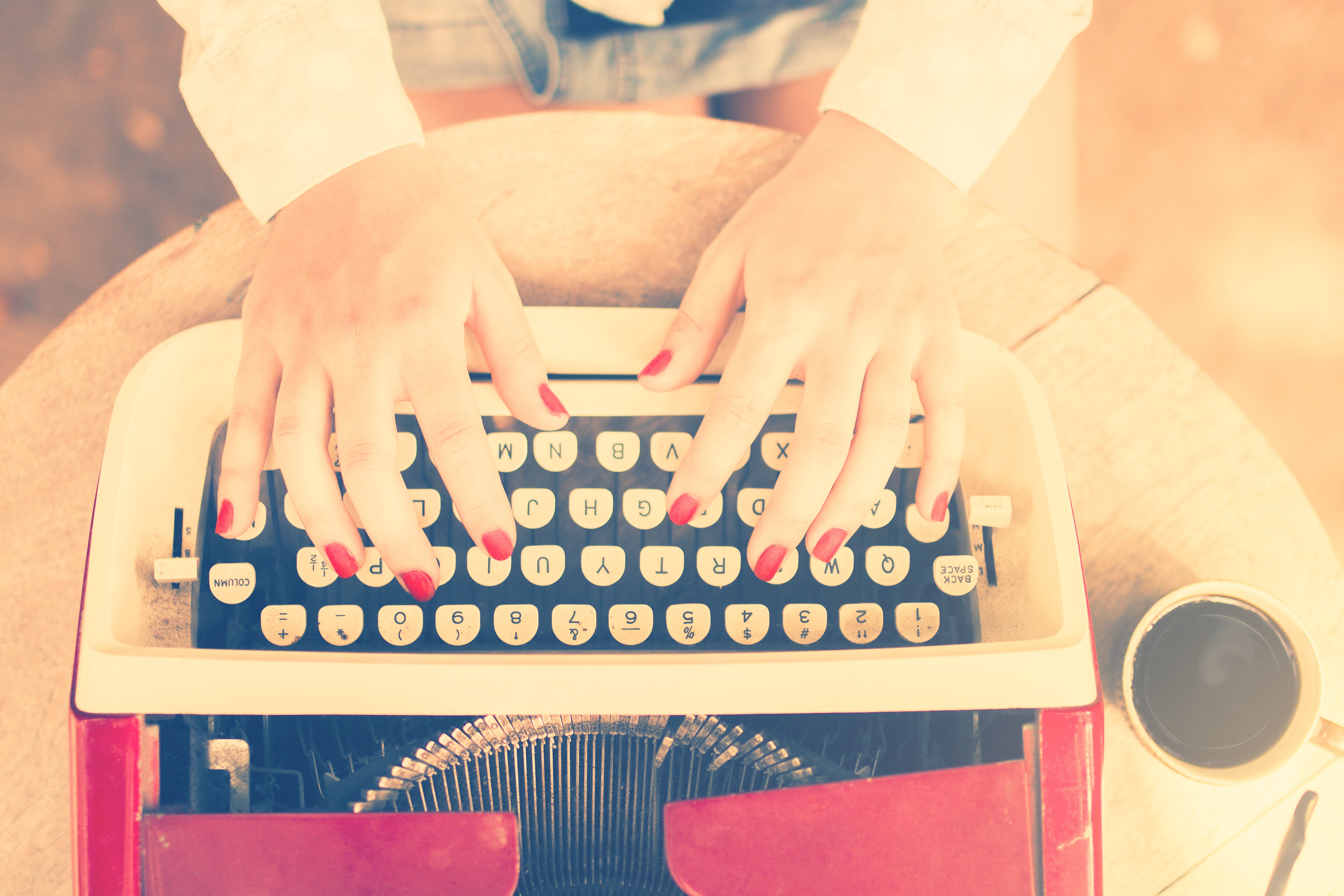 For those looking at a writing career, be sure to get as much experience as possible in each genre so you know what your strengths are. Read and read often. The most concise and descriptive writers are well read.
Remember, with just 26 letters, you can shape any idea into the written word. Your primary duty as a writer is to convey information in a responsible way. From feature stories to technical writing, the craft is different — yet equally as important — to your readers.
---
Just as with any profession, it takes time to learn how to write great digital content. You have to hone in your skills like you would if you were a cook, carpenter, seamstress, or even a pro-baseball player for the Pittsburgh Pirates! It's never too late to start learning! Take time to grasp and sharpen your skills and make them a habit. It'll pay off in the end!
Establishing effective habits now will pay off in the future, so why not also hone in your marketing habits? We've created an easy to read infographic with what we think are "10 Marketing Habits Every Business Should Have." Whether you're a business or an individual looking to brush up on your marketing skills, developing these strategies will help you communicate your message in an effective and efficient way. Download the free infographic here:
{{cta('2b055a4a-b5b4-46f5-aad0-33559a5e9f4c')}}
---