As marketers and advertisers, we are always on the lookout for new ideas and we are always interested in the ways people promote themselves. So when it comes to the biggest commercials of the year airing during the Super Bowl, we are paying attention.
I noticed a few running themes to this year's commercials that I'd like to share with you. The first one was star power. From Steve Carell to Sarah Michelle Gellar to Harrison Ford, celebs were filling a lot of air-time during the big game. My particular favorite was star power meets pop culture reference with Stella Artois. This delightful beer commercial featured Sarah Jessica Parker in her role as Carrie Bradshaw from Sex and the City and Jeff Bridges in his role as The Dude from The Big Lebowski. The genius of using these 2 characters is that they are known for their usual drinks, which do not include beer. Carrie is known for ordering Cosmopolitans (Cosmos) and The Dude is known for ordering White Russians, however, they both enter a restaurant here and ask for Stella Artois.
 Stella Artois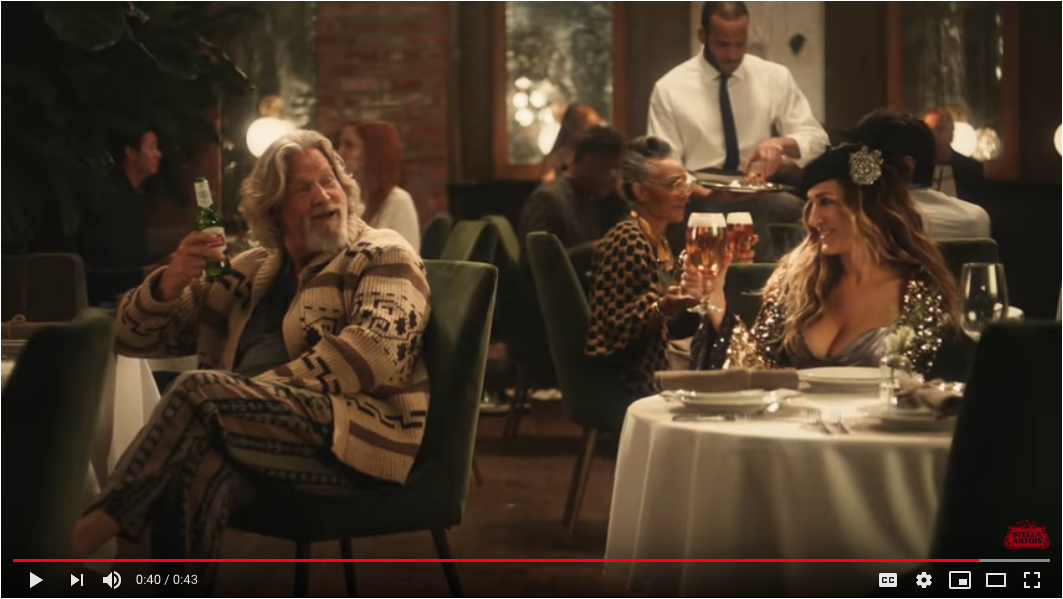 Another big theme was movie releases. This year we saw 3 much anticipated trailers: Marvel's Avengers Endgame, Marvel's Captain Marvel, and Toy Story 4. Although I'm excited for all 3 of these movies, I actually yelled for everyone in my house to be quiet when the Avenger's Endgame trailer started. And I was not the only one excited for this trailer. The "interwebs" were a buzz already today with fan theories of what will happen in the movie, which is slated to come out at the end of April. The trailer definitely left us wanting more. If the Avengers are in a support group setting, things have only gotten worse since we last saw them. So, what happens to the Avengers now?
Avengers Endgame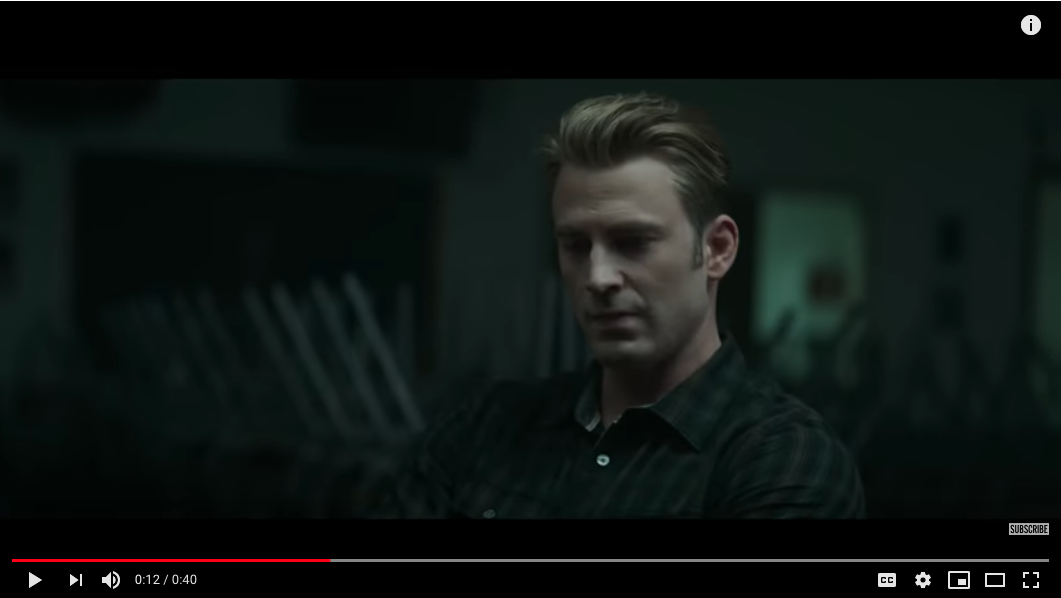 The final theme is emotion. From happy to sad to funny to strange, a lot of this year's spots were there to elicit some big emotions. My favorite was the one that was both hilarious and nostalgic, the NFL 100 years commercial. Now, this one wasn't for a particular product, but it reminded you how much you enjoy watching this game and all the other ones over the years. The NFL commercial was filled with past football players like Terry Bradshaw, Franco Harris, Joe Montana, Jerry Rice, and Deion Sanders, just to name a few (you can visit here for the complete list).
NFL 100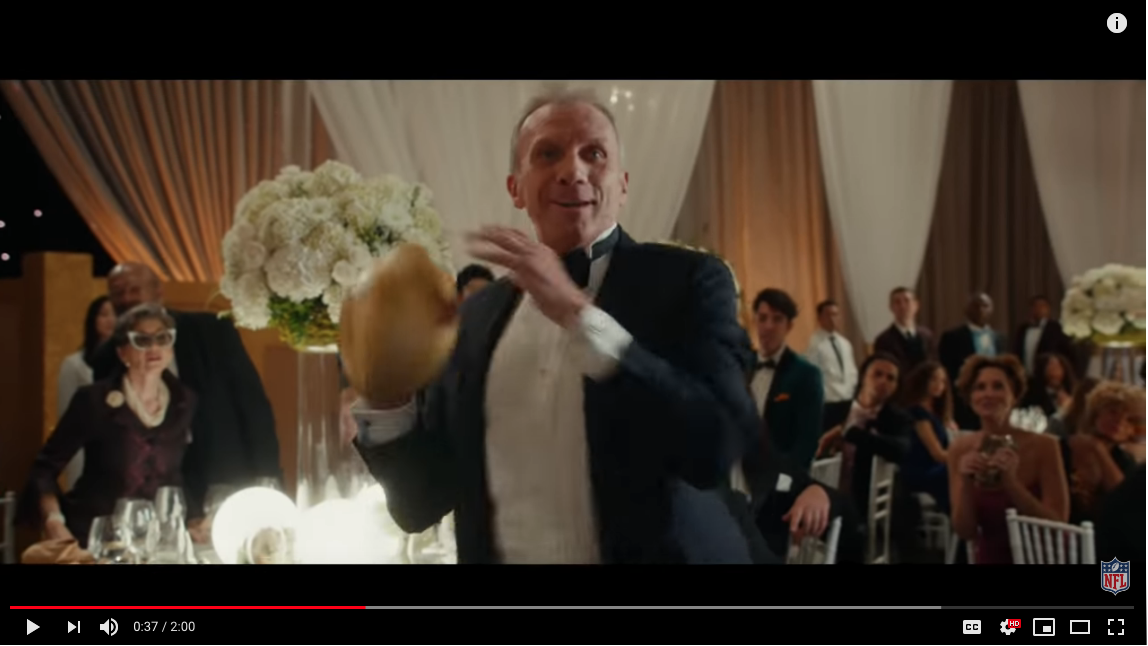 All in all, the game wasn't the most exciting, but there were definitely some good commercials this year. From T-Mobile having a relatable couples conversation of the whole ordeal of what to order for dinner, to the Verizon First Responders commercial that told of a rescue to tug at your heart strings. The commercials were in full effect of engaging audiences and playing off of emotions, and that's really the best way to appeal to your customers.
What do you think were the best and most memorable commercials this year? Comment and let us know your favorites.
Click here to see more commercials.