Allow me to introduce the newest member of the Em-Media staff: Sydney Eroshevich. She is a creative, diligent and spirited millennial who has recently joined the Em-Media team. I am allowing her to take over my blog for today to introduce herself and tell you about what she's learned and what she'll be doing at Em-Media. The floor is yours, Sydney.
– Jim
---
Thanks, Jim! It's a joy to take over your blog today to introduce myself and share all that I've learned and am looking forward to doing here at Em-Media.
Hi all! As Jim mentioned, my name is Sydney and I am thrilled with the opportunity to be an intern at Em-media. I am a local of the Ohio Valley and live just 20 minutes outside of Steubenville in the small village of Richmond, Ohio. A home school graduate of the Class of 2013, I am currently in my junior year at Franciscan University of Steubenville where I am double-majoring in Marketing and Management.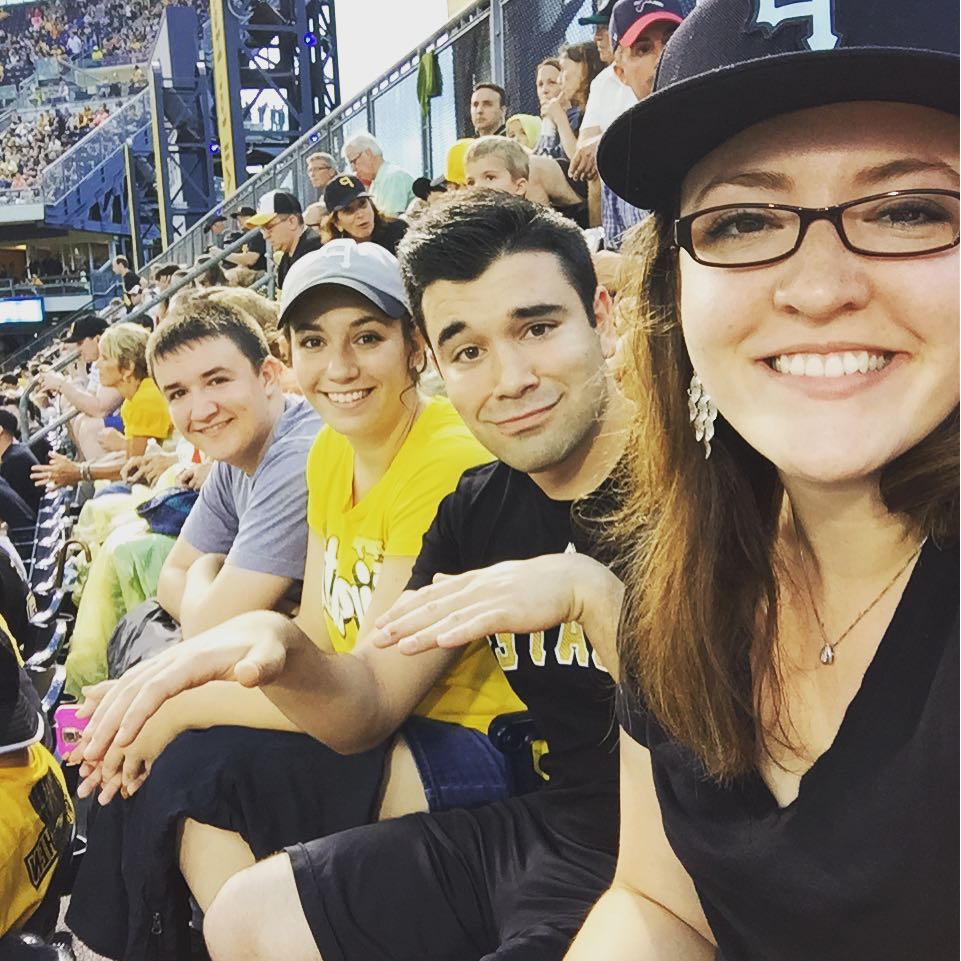 I always knew I wanted to work in business, but never pinpointed what exactly I wanted to do until I took an introductory marketing class at FUS during my senior year of high school. Taking that class inspired me to major in marketing. I fell in love with its complexity and profound influence in the business world. Plus, it's a super fun way to express my creative abilities and work with others! Interning at Em-media has enabled me to do exactly that, and I am so grateful for it. When I am not working or in school, I enjoy spending time with my family and friends, crocheting, playing spikeball or ultimate Frisbee, and rooting for the Pittsburgh Pirates!
Now that you know a little about me, let's get back to why I am here.
It's actually a really great coincidence. Mason, the inbound marketing specialist for Em-Media, was looking for an intern to learn and implement Em-Media's inbound strategy with Em-Media and our clients, and at the same time I was looking for a marketing internship! Taking me on as his intern, I have learned so much from Mason and honed my skills with this new and creative way of marketing. I have learned that this incredible marketing technique allows companies to build relationships with consumers and have a conversation with them instead of talking at them.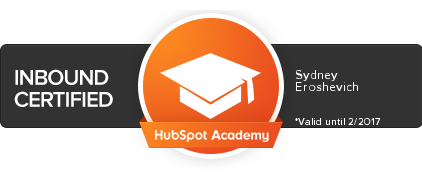 I recently became Inbound Marketing Certified, equipping me to develop great content and deliver on our inbound marketing strategies. Through the use of specially created content distributed through multiple channels (social media, blogs, websites), inbound marketing allows businesses to adapt to the ever-changing ways in which people live, work and interact with them. As part of the Em-Media team, I will put my skills and passion for marketing together to design and produce fantastic content for the company and our clients.
I am grateful for the opportunity to intern with such an awesome team. I have learned so much at Em-Media and I look forward to all that the future holds here and all that I have yet to learn.
---
Thanks for reading! Interested in learning more about what inbound marketing is or how it can help your business grow? At Em-Media, we are experts in creating and executing inbound marketing strategies. Click below to learn more!
{{cta('c082a75f-22aa-4462-98db-a8374a48fe65')}}