Now that the dust has mostly settled from an uproarious offseason in Pittsburgh Pirates baseball, and our squad is down in Bradenton, Florida, for spring training, I wanted to share my take on what is going on within the organization. I want to explore these glaring issues from my three perspectives: as a business owner, as a Pirates season ticket holder, and as a lifelong Bucco fan.
As a Northside Pittsburgh Business Owner

It's easy for us as fans to jump on the "Fire Bob Nutting" bandwagon and get swept up in the angry mob holding pitchforks—or maybe they're baseball bats. But I own my own business, and from many aspects, I can see why the Pirates made the trades that they did.
Now, don't get me wrong here—I will miss Cutch. Not so much Cole, personally, but that's beside the point. Fact is, it's not like we traded Roberto Clemente and Steve Blass after the 1971 World Series. I understand the business side of things and, fortunately or unfortunately, I don't run my business like Bob Nutting runs his. He didn't get rich by spending more than he had to. Hindsight is 20/20, and I for one wish I had been more frugal and had less debt.
Many make the argument that Nutting & Co. simply refuse to shell out the money to "make Pirates baseball great again." I disagree. My opinion, unpopular as it may be, is that Nutting is positioning himself and his club to rebuild.
The problem is, he won't admit that. Not to himself, and certainly not to Pirates fans. Nutting and ownership still maintain that they are doing what it takes to be "competitors" this season. Competitors? This season? Not hardly. You are in what is called a franchise rebuild, Mr. Nutting, and it's okay to admit that. In fact, it would be less painful for all of us if you did.
Of course, it's not entirely out of the question that management could currently be putting together a winning team, but it's highly unlikely. As JP, from Angels in the Outfield, said, "It could happen." God parted the seas for Moses, hell could seriously freeze over, and as Skipper Hurdle said, "This place will go crazy when we win it." But really, realistically, this season? Bob, this is poor marketing, this is not understanding your audience, and this is, clearly, not giving the customer what it wants. A classic misunderstanding of inbound marketing.
As a Season Ticket Holder
All that being said, my second take is as a season ticket holder. And you can bet that my butt will be in my seats come Opening Day at PNC Park on April 2.
The walk from EM-Media's North Side advertising agency in Deutschtown to PNC Park is about 10 minutes long. I made that walk four dozen times last season, and I'll be making it more times this season. I will host family, friends, coworkers and clients at PNC Park, the best ballpark in America, to watch baseball, America's pastime!
If you are among the fans saying that you'll never be buying another ticket to a game, or that you won't be giving the Pirates organization a dime of your money, do you really think that that is going to make Nutting, or anyone else within the organization, lose any sleep at night? They don't need you! Even if no one bought tickets to come to games—which they will, even the fans who insist right now that they won't—the organization still brings in money. Bob Nutting still makes money.
As a Pittsburgh Baseball Fan
Remember what I said about being in my seats on Opening Day? My family will be there, too. And not just on Opening Day—they'll be there through the entirety of the upcoming season. "We are family," the Sister Sledge-sung Pirates anthem from the 70s when the team couldn't lose, still rings true for my family and me. We are a Pittsburgh Pirates family through and through, and through it all.
I have been a fan of the Pittsburgh Pirates baseball club since I was a kid growing up in New Kensington. Pirate's marketing memorabilia dots my offices and home. Bobbleheads, autographed pieces, banners, pennants, flags, jerseys, hats—you name it, I've got it. My dog's name is Marte. My son has a dog named Bucco. Some of my kids' earliest memories are of us attending games at Three Rivers Stadium as a family, and now we make new ones at PNC Park. I changed all four of my kids' diapers on the dugout, something crazy I wanted to do and did. I was even fortunate enough to go to Forbes Field with my Family. Pirate baseball is tradition, and it's not something I take for granted.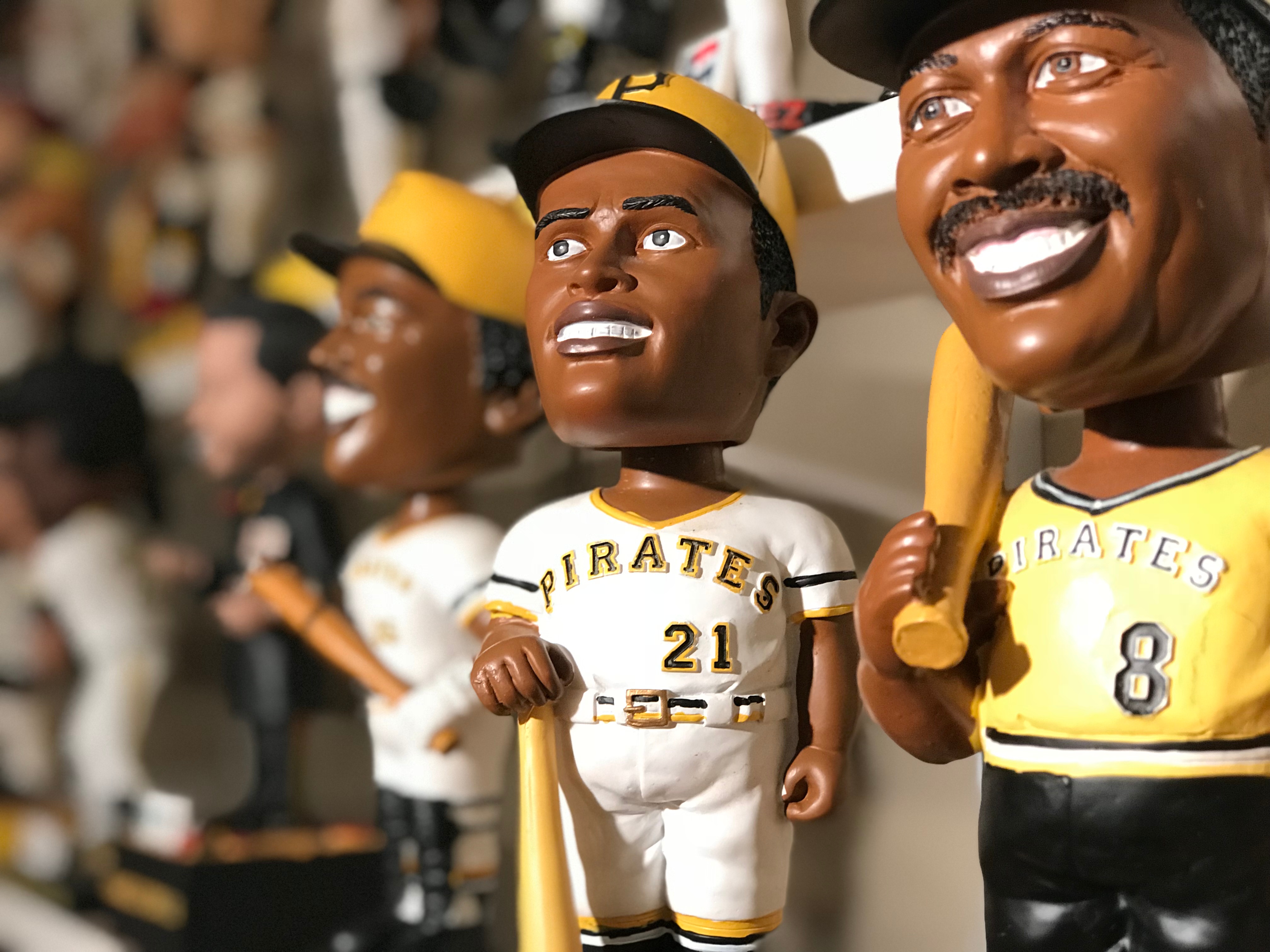 Am I disappointed that we haven't won the pennant since 1979? Yes. Would I like Bob Nutting to fork out more money on players? Yes. Am I optimistic that we will be competitive this season? Not so much. Do I expect 100% effort from our players on the field and will raise holy hell if they don't? Yes, but through it all my family is a Pirate family start to finish.
As Lloyd Christmas from Dumb and Dumber said, "So you're telling me there's a chance?" It's hard to truly believe deep down that there is one, but nonetheless, I'll be cheering on my Pirates! Can't wait to see the spin on the annual highlight video.
Let's Go Bucs!